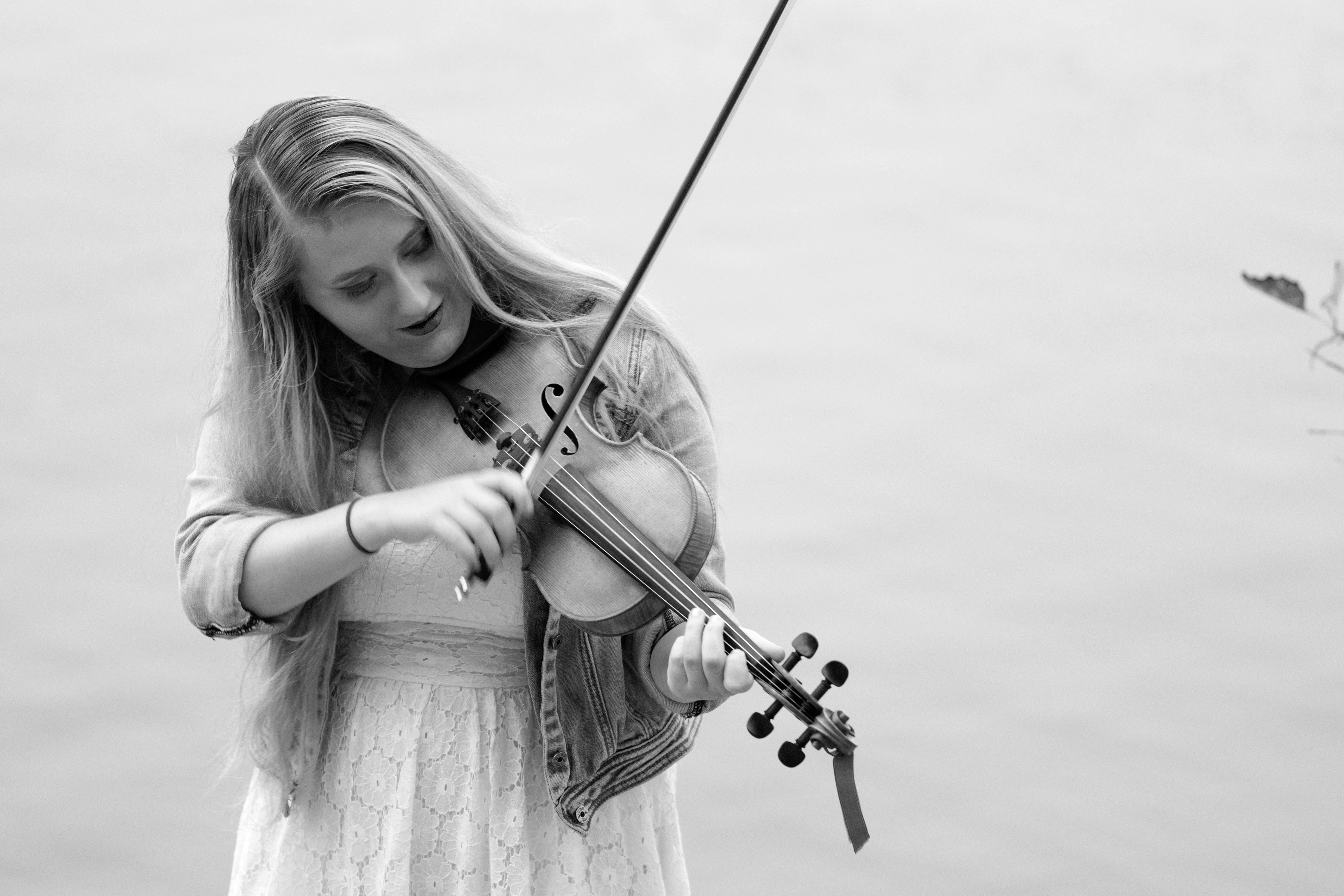 At five years of age Samantha Jean told her mother she wanted to play the fiddle and become a bluegrass musician.  Over fifteen years later, Samantha is a champion contest fiddler, having won multiple state championships in her age group, as well as other prestigious contests such as the Tennessee Valley Fiddler's Convention, and the overall championship at the Smoky Mountain Fiddler's Convention. 
Samantha has shared the stage with J.D. Crowe, The McLain Family band, Dean Osborne, and Jesse McReynolds, and has opened for John Conlee and the Gibson Brothers.
In addition to being an accomplished fiddler, Samantha sings both lead and harmony vocals, and can pick mandolin as well as 6-string and tenor guitars.  Her musical interests include bluegrass, country, Celtic, and western swing – with a special love for the music of Bob Wills.
Samantha is a Graduate of the Morehead State University with a Batchelor of Arts in Traditional Music.  She is a former member in several bands including Southland Drive, her own band - Firegate 33, and is toured in China with Morehead State's Mountain Music Ambassadors.  She just completed two years at the Hatfield and McCoy Dinner Feud and Stunt Show in Pigeon Forge, Tennessee as a performer.  Currently, Samantha Jean is touring with the Appalachian, Celtic, Rock group Tuatha Dea as their utility musician, picking up fiddle and mandolin primarily.   In her free time, Samantha Jean has teamed up with Knoxville native Ali Calloway starting a band that is influenced by their country music and rock and roll idols called Backwoods Revival. 
Please use the contact page to inquire about booking engagements (Lessons, Weddings, Parties, Festivals, etc.) and if you would like access to Samantha Jean's electronic Press Kit.